Partition is usually done during either a house, office or shop renovation. This is done to create additional spacing and privacy by creating additional rooms. The partitions are not permanent structure, hence it is easier to remove in future without needing hacking off a wall. Besides that, a partition made of wood is also cheaper than building a brick wall.
 Partition of an office is also very common in shop renovation, where we will partition a room to be used as an office in a shop. Another example would be in an office renovation, where partitions are done to dismantle old office rooms, and build new office rooms.  
For example, usually when we partition a room, we may do the partition for the purpose of creating new rooms. That room could be a temporary room for storage, or entertainment room, as well as additional room to be rented out. The main intention is for space planning and utilisation.
What is partition made of?
Partition is usually made of wooden sheets built on planks. It is built on 2 sheets and it may include rock wool in between the 2 wooden sheets. The main purpose of rock wool is for noise insulation as well as fire insulation for the wooden partition created.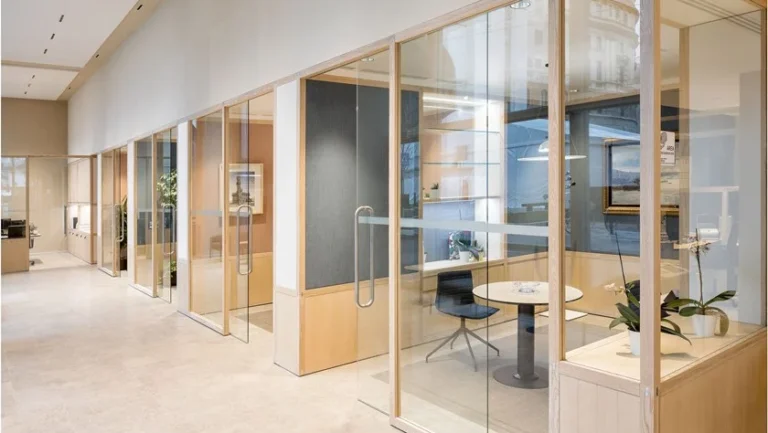 Therefore, if you are looking to dismantle old partition, to build new partition, or consultation on space planning, feel free to give us a call. We have assisted customer in all types of partition, such as temporary wood partition as well as permanent brick partition.
For any refurbishment of partition, you would also need to do electrical wiring and painting. We have assisted to complete projects in mainly KL and Selangor, such as Putrajaya, Damansara, Sungai Buloh, Kepong, Ampang, Bukit Jalil, Cheras, Klang, Shah Alam, Petaling Jaya, Sunway and Puchong.